Disclaimer: In the name of full transparency, please be aware that this blog post contains affiliate links and any purchases made through such links will result in a small commission for us (at no extra cost for you).
In a crowded business space where every credit repair company is pushing for its credit repair leads, you need to diversify and be smart.
And in order for your credit repair business to survive you must know how to generate credit repair leads online.
Currently, the best and most tried and true way to generate credit repair leads is to get referrals.
Using Organic Social Media to Generate Credit Repair Leads Online
Social media is a great, free way to generate credit repair leads online.
It takes work, but you can develop an audience and begin to trickle in credit repair leads by posting helpful content.
Think tutorials, client examples, stories, results, testimonials and more.
Let's cover the various social networks and their unique nuances.
Using Twitter To Generate Credit Repair Leads Online
Twitter gives you real-time conversations from users all over the world.
Most companies use Twitter to communicate with consumers.
A Twitter hack you can use is to use Twitter's search function to find people talking about credit scores and give them advice or point them to resources you have that they can use.
Be sure your Twitter bio is filled out and directs people to your website or a helpful resource.
Using LinkedIn For Credit Repair Leads
As mentioned previously, LinkedIn is a great place to grow your referral partner base.
Busy professionals flock to this platform to discuss ideas, topics, and network with other business professionals.
The type of content you post to LinkedIn should be created to help your potential referral partners.
Think white papers, infographics, case studies, and resources that help them and their goals.
Read our guide on credit repair LinkedIn marketing.
Your Credit Repair Website
Let's talk about credit repair websites.
Are you excited yet?
I know, websites are boring when there's credit repair funnels out there.
It's important that you have a professional and polished website.
You get one chance at making a good impression on a potential client.
If you don't have a website or it looks like it was made with Microsoft Paint then you risk the chance of that client saying "no thanks".
Don't worry about credit repair seo yet.
What a potential clients are looking for are:
Reviews
Results
Price
Guarantees or Warranties
Frequently Asked Questions and their answers.
You can worry about credit repair seo later.
For now, make sure your website looks great and loads fast.
Don't know how to do that?
Hire someone on Fiverr to knock it out for you for pennies on the dollar.
Besides, you have credit repair leads to focus on generating.
No time to fight with learning WordPress.
Instagram For Credit Repair Leads
Instagram is the bees knees, but TikTok is making a run for its money.
Let's face it, almost everyone has an Instagram.
It seems like anytime we're bored or have an extra minute, we check Instagram.
So, why not take advantage of this behaviour?
Fire up that Instagram and create a new business account or use your own profile.
Start posting videos that explain credit, how credit repair works, common myths, share client results (without revealing their private info), building credit tips, etc.
After some time you'll become the person to know when it comes to credit.
Don't forget those hashtags.
Use them in your posts, explore them for research, and find new people to connect with.

We can't forget about Instagram Stories and Reels.
Think of Instagram Stories as your "behind the scenes" camera of your day to day life.
Reading a fascinating new book? Share it.
Love a new yoga place you just visited for the first time? Share it.
Have a new promotion you want to share? Say it.
You get the picture.
Stories helps your viewers connect with you on a personal level.
This trust over time will lead to more and more credit repair leads.
Instagram Reels is where you can let loose and have fun.
Try a new dance.
Share a funny joke.
Experiment and have fun.
Check out our guide on Instagram credit repair marketing.
Instagram Ads For Credit Repair Leads
This is the lazy person's way of generating credit repair leads and we love it.
Don't want to keep posting to Instagram every single day, multiple times a day?
Run ads.
Paid advertising is how to get your content in front of thousands and thousands of potential new clients.
The only cost is your hard earned dollars.
So make sure you understand and know how to run paid ads.
Or else you could spend a ton and get nothing in return.
Ouch.
Email Marketing For Credit Repair Leads
We used to think emails were boring and dead.
That was until we started growing an email list and learning how to use email marketing properly.
Having someone who engages with your emails (opens them, reads them, clicks the links) is something that can turn into a profit for you.
Sometimes, people just arent ready to buy and that's ok!
Keep them on your email list and send them helpful content.
You can recycle many of the same topics that you've used for your social media channels.
Simply repurpose them into email format and periodically send them off with a juicy headline.
Don't forget to add your calls to action.
Give them your phone number or website so they can schedule a consultation with you.
Send them periodic specials to give them an incentive to sign up.
Delete anyone that doesn't open your emails so that you save your "email reputation".
Yes, that's a real thing.
Google/Yahoo/Outlook/Etc all monitor how many people open your emails so that they can determine what to mark as spam.
Avoid this and do some spring cleaning.
Each email provider should have a way for you to do so.
Facebook Groups For Credit Repair Leads
Facebook groups are a fantastic way to generate credit repair leads.
There's always someone at work that seems to know everything.
That person is often the one everyone goes to for nearly every problem.
Strive to be that person, but for credit related problems.
Simply search Facebook for credit repair groups, dive in, answer questions, and don't promote your services.
Wait, what?
Yes, don't promote your services.
Most credit repair groups are started by other credit repair companies.
They've worked long and hard to grow those groups and often have strict rules about promoting your credit repair services.
Be a valuable member of the group and respect their rules.
However, by answering questions over and over and over again you'll peak interest.
Every single one of us has clicked on someone's Facebook profile because we were curious.
Your profile can be your billboard.
Create a nifty Facebook profile cover photo in Canva.
Make sure your bio looks professional and clearly states what you do.
Throw a link in there for people to schedule a consultation.
Post helpful content to your news feed and make it public.
Now we're talking!
Soon your direct messages will be filled with people wanting to hire you.
Facebook Ads For Credit Repair Leads
The granddaddy of all lazy credit repair lead generation methods.
We have made a multiple, 7-figure business off of credit repair Facebook ads.
Put together a great Facebook ad that answers all concerns.
Direct the viewers to a landing page where they can leave their info to get a consultation.
Use marketing automation to help you follow up, call, text, email the leads.
In addition, call, consulate, and close your credit repair leads.
Use the profits to expand your ads, hire more employees, and grow.
TikTok For Credit Repair Leads
How can an app that seems to be for teens help you get credit repair leads?
Well, it's no longer for teens.
Sort of.
As the popularity of TikTok increases, it will attract users that are older.
It happened with Facebook.
It happened with Instagram.
It happened with Snapchat.
It will happen with TikTok.
If you don't want your TikTok to be just you failing miserably at the latest dance trend, you can always try the educational form of TikToks.
Many people are using it to showcase their work or profession in bite sized pieces of content.
We've seen stock tips, mortgage loan advice, business advice, painting tips, and so much more.
Experiment and watch your views skyrocket.
Be sure your bio and link are ready to direct people to where they can get a consultation or download a free resource you have.
Check out our guide on TikTok credit repair marketing.
Podcasting For Credit Repair Leads
Achieving a high ranking on Google for your credit repair service will most likely take thousands of dollars and months to years to achieve.
It's a competitive market and ever since Google banned credit repair ads, it's even more so.
There's not as many credit repair podcasts.
Take your videos and export the audio and upload them to your own podcast channel.
You can use Anchor to make it easy on yourself.
Podcast listeners are binge consumers.
So make sure you're loading up your podcast with tons of episodes.
Interview your favorite lenders and realtors to give your audience a different perspective to common problems.
At the end of every podcast, tell people where they can find you and request a consultation.
Use your social platforms, email list, and website to promote your podcast.
Check out our guide about starting your own credit repair podcast.
YouTube For Credit Repair Leads
Did you know YouTube is the 2nd biggest search engine in the world?
Go to YouTube and simply search for "credit repair tips".
You'll see videos with over 500,000 views.
What would 500,000 eyeballs on your business do for you?
Much like the other methods for other social platforms, create videos that help your clients solve a problem.
Keep the videos under 10 minutes to help with audience retention (an important metric for YouTube marketing).
Also, upload a minimum of 3 videos a week for maximum results.
Don't forget your calls to action within each video.
Tell people where they can go to find you and request a consultation.
Research what other credit repair focused channels are doing and try to make even better videos.
Dig deeper into the topic, cover more materials, etc.

Check out our guide about YouTube credit repair marketing.
Conclusion
Woo. That was a lot to cover.
Take one channel this week and focus on it for 60 days.
Once you've developed some traction, add another.
Then another.
And another.
Soon you'll have a diversified marketing plan and can outsource the management of this to someone you know or a professional from Upwork.
We hope this guide was useful in helping you to understand how to generate credit repair leads online.
Tools To Use To Grow Your Credit Repair Business
Learn How To Create Profitable Funnels in 30 Days with The 30-Day Challenge!
HighLevel CRM

for automated follow-up.

Get Credit Repair Leads To Chase You.
Accelerate your credit repair business with our exclusive

Credit Repair Business Accelerator program

.
High performing website hosting. One of the service providers we recommend is Siteground.

Disclaimer: In the name of full transparency, please be aware that this blog post contains affiliate links and any purchases made through such links will result in a small commission for me (at no extra cost for you).
Read More….
Disclaimer: In the name of full transparency, please be aware that this blog post contains affiliate links and any purchases made through such links will…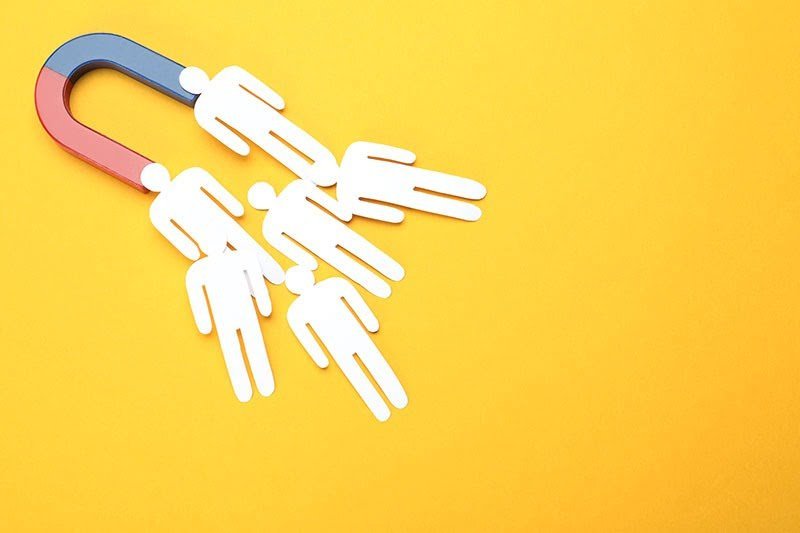 Disclaimer: In the name of full transparency, please be aware that this blog post contains affiliate links and any purchases made through such links will…