We Spent $2,000 on Credit Repair Facebook Ads and Generated $15,620 in initial fees for November 2022. Here's how.
The Credit Repair Facebook Ads
I'm updating this article since writing it in 2019. Since then, Facebook has gone through drastic changes.
It is now more challenging to track how your lead generation ads perform after the changes to iOS 15 and tracking.
Don't worry, Facebook ads still work incredibly for credit repair leads.
We simply have to adjust our strategy.
This video below walks you through quickly, what I am now doing to generate cheap leads and leverage software automation to nearly put my lead prospecting on auto-pilot.
Further down this article, I will walk you through step-by-step on what I've been doing to successfully generate credit repair leads with Facebook ads.
Note – You're going to want to be using HighLevel CRM to achieve this level of automation.
The Targeting
Targeting for Facebook ads post iOS 15 has veered back to interest-based.
You could try broad (hardly any targeting).
You're going to have to test and see which works best for you.
I've been seeing more and more ads NOT need the Special Ad Category.
You may have to submit a review if they "reject" the ad because it needs to be a "special ad category".
But I am seeing more and more ads approved after being reviewed.
Be sure to give yourself up to a week for the ads to be approved.
Below is a look at the interests that I like to target.
Note that Facebook often changes targetable interests and the available interests can be removed at any time.
Bad Credit
Credit (finance)
Credit history
Financial services
Line of credit
New House
Pre-qualification (lending)
Start home
Credit cards (credit & lending)
Mortgage loans (banking)
Personal finance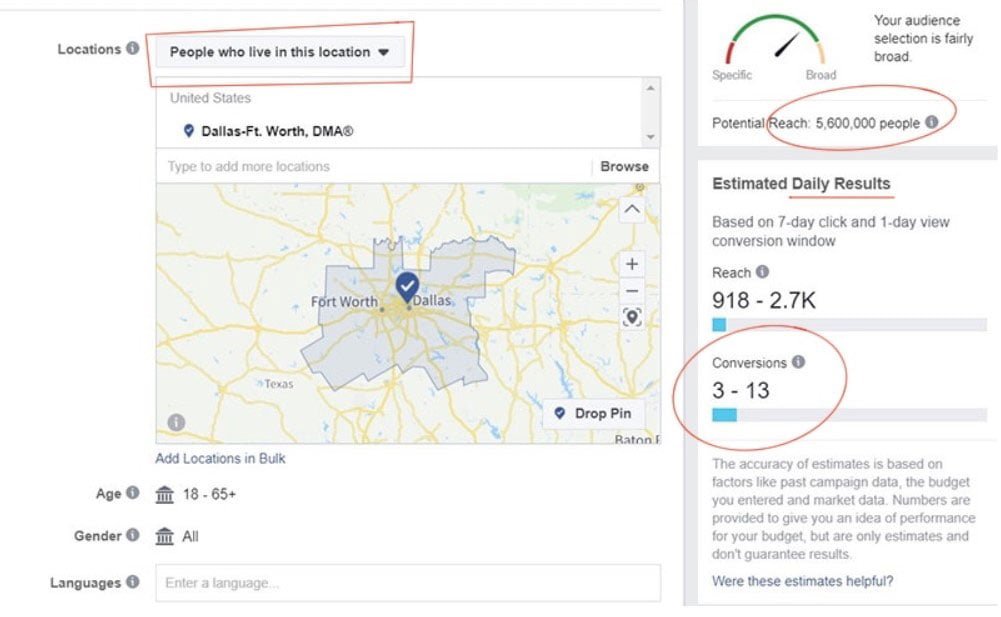 What We Optimized For Credit Repair Facebook Ads
Landing pages are gone for us. Done. Dead.
In my professional opinion, Facebook cannot accurately track what happens outside of their app correctly.
This in turn means, they are challenged with optimizing for conversions.
Instead, we use Facebook Lead Ads and Instant Forms.
We'll cover the form itself a little later on in this article.
The Placement
Automatic placement nets us the best results in our experience. Facebook would penalize our ads (higher CPAs) if we choose particular placements (Mobile Feed, Desktop Feed, Instagram, Stories, etc).
Once we allowed Facebook to optimize the placement, we saw a significant improvement with our CPAs.
Your results may differ, but it is worth testing with your credit repair Facebook ads.
The Facebook Ad Budget
This client's Facebook ad budget currently sits at $80 per day. This doesn't mean you need to set a similar budget.
Choose whatever best fits your current abilities.
If you are working with a smaller budget, focus on smaller targeting.
For example, if you have a $5 USD per day budget, perhaps only target the city you operate out of.
Facebook Lead Ad Form Tips
Name your form and then pick the type of form you want.
I prefer Higher Intent, which theoretically leads to a higher quality lead.
The lead has to confirm their info and then swipe to submit vs a simple submit.
The choice is yours.

We start off our form with a professional image that you can draft up in Canva.
The dimensions are 1200 x 628.
Then we ask a simple question: "What's your goal?"
Be careful with the questions you ask, you cannot ask for info that's pre-filled by Facebook or ask any questions that Facebook deems inappropriate.
Then we ask for basic contact information.
Here's the key…
Ask them to take another action after submitting the form.
I enjoy sending them to a survey that qualifies the lead and then allows qualified leads to book an appointment online.
Any leads that do not complete the survey get placed into an SMS/Email Automation/Qualification campaign that drives appointments.

The Follow Up
We used HighLevel software which allows automated, conditional sms/email conversations with prospects automatically.
If you want to learn how to set up your own workflows customized to your business, be sure to check out my CSO Mastery Class.
HighLevel also has lots of general training for all industries.
The Results
We generated 326 credit repair leads for our client and they enrolled 50 new customers with an average setup fee of $312.46.
Which generated over $15,620 in immediate revenue.
Our client's model is PPD so we will also be generating future revenue from these enrollments.
Their average client value is roughly around $1,200 per client.
Therefore, this client could potentially net $60,000 from November's enrollments.
Not bad for a $2,000 ad spend.
Pro-Tips
Solidify your sales process.
Have a script ready.
Consistent follow-up is crucial to ensure a positive ROI.
Sometimes it takes 5-7 outbound calls over a 1-3 week period to consult a lead and give your sales team the ability to close that business.
DISCLAIMER: Please be sure your business is in compliance with the Telemarketing Sales Rule when selling your credit repair services to customers. We encourage you to seek counsel from a licensed business attorney in your state.
Tools To Help Grow Your Credit Repair Business
Learn How To Create Profitable Funnels in 30 Days with The 30-Day Challenge!
HighLevel CRM

is the be

st credit repair marketing software EVER.
Accelerate your credit repair business with our exclusive

Credit Repair Business Accelerator program

.
High-performing website hosting. One of the service providers we recommend is Siteground.

Disclaimer: In the name of full transparency, please be aware that this blog post contains affiliate links and any purchases made through such links will result in a small commission for me (at no extra cost for you).
Conclusion
Facebook ads for credit repair companies can prove to be profitable and an excellent addition to any marketing plan.
It is important to ensure that you consider how many leads your organization can handle as you can get credit repair leads from Facebook for under $5 each on average.
Also, it is important to understand the differences in lead quality.
Referral leads should always be a credit repair company's priority.
Develop sound relationships with realtors, loan officers, and other complimenting professionals.
These leads typically are free and will close at a much higher percentage.
Internet/Facebook leads will usually close at a lower percentage (5%-20%) depending on your sales process.
In our experience, clients with a sound sales and follow-up process can achieve closer to 20% closing percentage.
In other words, they will close 20 out of 100 leads.
When you consider the ROI, many companies enjoy investing in Facebook ads for their organizations.

Need help launching this for your company?
FAQ's About Facebook Credit Repair Ads
Read More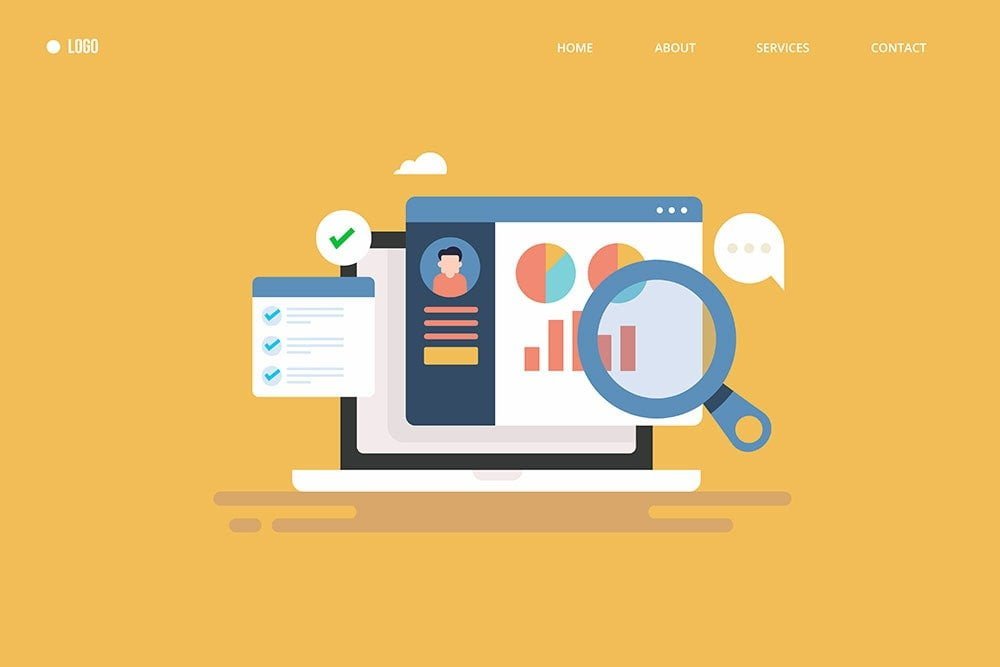 https://youtu.be/lu5ED7E6Bio Why should you use HighLevel CRM in your credit repair business? So you're ready...