Disclaimer: In the name of full transparency, please be aware that this blog post contains affiliate links and any purchases made through such links will result in a small commission for me (at no extra cost for you).
With almost 400 million dedicated users per day and a very young community (53% of Instagram audiences aged 18 and 29), Instagram has made its way to the top of the most popular social media platforms in 2020.
If you want to skip ahead you can click here.

Why should you start Instagram Marketing?
Social media is important for any company wanting to spread awareness online. Businesses have several advantages when using Instagram Marketing. This photo-sharing website started in 2010 and has been owned by Facebook for seven years. Though most influential brands use it daily, several markets are reluctant to become active Instagram users.
Instagram isn't just useful for models and musicians, serious professionals such as lawyers, credit repair services and medical specialists can market their services too. Social Media analysts report that 91 percent of enterprises in the cosmetics, clothing, catering, electronics, and household goods sectors are now using at least two social media platforms.
With an annual increase of 237 percent, Instagram is possibly the fastest growing platform around. However, only 43% of active social networks using companies have Instagram profiles.
High Engagement
First, the IG platform offers the highest level of engagement. It goes a lot further than any other social network. Instagram users are highly responsive and want to connect with your brand. They say users interact with Instagram brands ten times more than they do on Facebook. You can translate views, likes, comments or shares into leads.
Creating Greater Awareness Among Younger Target Groups
Targeting the most active age groups will be very useful for your company. Almost 80% of adults between the ages of 18 and 24 have never checked their credit score. Instagram is a great place to introduce your services to a well-connected audience, as 53 percent of Instagram users are mostly between the ages of 18 and 29.
The needs of this audience are special: Instagram companies must show their creativity and use devices to tell stories, guide and challenge their audience more openly and interactively than other social media platforms. Don't forget that Instagram began as a social media photo-sharing site. All it takes is a little creativity to support brands and public figures.
You need not be a brand with expensive visuals to get the most out of Instagram marketing. You can develop a strategy using simple visuals and messages on the network. Under the guidance of some hashtags, these images have a greater impact and could even go viral. For instance, you are a company that sells cosmetic products, and they have directed you to use Instagram.
Efficient and Targeted Advertisement Campaign
Another advantage of Instagram marketing for companies is the features and usability of the Instagram platform. Instagram can advertise sponsored advertisements just like Facebook and Google. With introducing the professional account during 2016, the company plans to expand the range and maintain its growth and offers companies many advantages are unlike Twitter, Tumblr, LinkedIn, etc.
In a few steps, you will learn how to market your company's Instagram account. They aim these initiatives at correctly understanding the purpose of hashtags, including some presentations that are well coordinated.
Advertise your Company via Instagram with interesting photos
The best and easiest way to share impressive images for your company is to be ready to create content at any time. Keep your mobile and Instagram account active. You will soon have more content than you ever imagined!
Tips for searching for interesting photos:
Take photos of environments that users aren't used to seeing.
Instagram filters are good for getting a favorable result.
Type a brief but compelling description to describe the image.
Don't be hesitant to photograph customers who are satisfied with your services.
GoPro is among some of the largest Instagram brands in the world. Your confidence in unique images is a clear choice because they bring a camera to the market that has proven to produce several interesting images. With an effective promotional strategy, you can easily attract users. The quality and context of the photos you post will make a huge difference.
Most people want good credit when house hunting. Post pictures of beautiful homes or luxury vehicles with captions that force users to learn more about credit repair services.
Use Hashtags Often
Investigate the effectiveness of hashtags on your Instagram posts to better identify posts so users can locate collections of pictures. Discover new hashtags to get a small from the company. We strongly recommend using several hashtags in a single image. Use popular hashtags, especially if you use the hashtag to create your brand. Use correct hashtags for your brand.
Ex: #creditrepairservice, #creditrepair #creditrestoration #mortgage #homeloan #househunting
Advertise Your Company within an Instagram Profile
You must advertise your growing business with your Instagram profile like on any other social media website.
Some tips to follow are:
Always give useful information.
Try being as grammatically correct as possible to offer a great deal of professionalism.
Provide a clear image of your brand logo on your profile.
Quickly respond with answers to questions.
Full contact information provides a reliable and accurate image for your audience. Improve your credibility and the possibilities to post new comments and share new photos and followers.
Don't forget to Create Relevant and Engaging Content for your Instagram Account
With the options mentioned above, you will further expand, engage with and entertain the audience. The more interesting your ads and posts are, the more likely it is that you'll build a loyal audience.
Organizations use Instagram for a variety of reasons: communicating through photos and videos, relying more on other platforms, spreading their messages to a large community, using Instagram stories or using the Facebook advertising platform.
Since its inception, the company has used its personal profile to establish its presence on Instagram. Since then, however, the organization has created a professional profile for companies.
Make your profile visitors a part of your community and encourage them to share memories of videos and experiences with your products or services.
There are several other ways to advertise: invite them to share their images with your account to increase their followers. Start a winning campaign; set up a survey or online voting system to choose the "best" image, etc.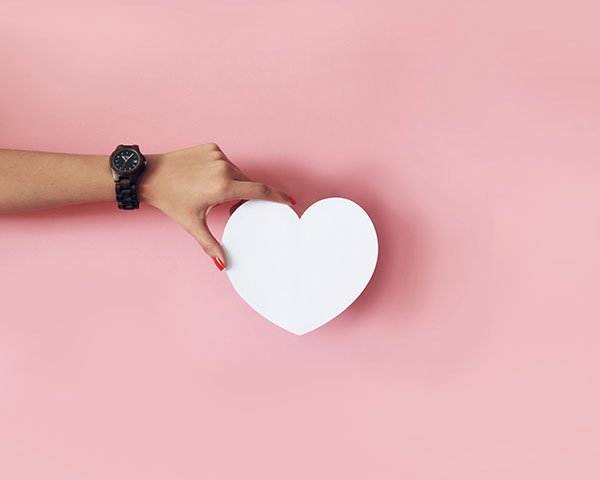 Creating Your Company's Professional Instagram Profile
An Instagram business account gives you access to 4 additional functions: contact details, statistics, Instagram stories, and clickable button promotion. It also allows your customers to contact you directly via an e-mail address, telephone number or give them a physical address. All of these can be input through the settings option on your profile.
Statistics: in particular, they help you understand who your target audience is and how well your content grows.
Links to Instagram Stories: Professional Instagram accounts with over 10,000 or more users who subscribe can add links to their Instagram stories and encourage viewers to swipe up to reach a linked website.
Button promotion: you can promote posts without a text by adding a clickable button.
Professional Instagram Profile Specifications: The specifications of the Instagram professional profile are easy to use. When companies traditionally had to connect a Facebook page to their IG profile to ensure the effectiveness of the process. It's not required but optional.
Avoid errors: if you make yourself a professional Instagram profile that isn't connected to a Facebook business page, the IG platform will automatically create a Facebook page for you. Keep in mind that you do not run this page.
If you don't have an existing Facebook page, read the following instructions:
6 Steps for Creating an Instagram page
Let's go over how you can make an Instagram account for your Credit Repair business, update the business profile of your existing Instagram account, use statistics, boost posts and manage multiple accounts.
# 1. Create your company's Instagram account. If you already made yourself an Instagram business profile, go to the next step.
Enter the company name and password. Change your username and add an image. Your Instagram username must match your company name.
# 2. Instagram Changing your Professional profile: When setting up a personal Instagram page inside the "Account" section, click on "Switch to professional profile".
A) If you have a Facebook page: connect your Instagram profile to your Facebook page by sending your Facebook page or one of the available options.
B) You may not have a Facebook business page: ignore the suggested passage, choose a new category and subcategory. As mentioned above, Facebook immediately makes a Facebook business page for your customers to see. This can be changed later in the "Options" section of your new Instagram profile for your custom business settings.
Tip: If you change your mind about integrating your Instagram business account, you're able to use the integration function to return to the option available for personal accounts.
# 3. Design your Instagram professional profile. In the following step, include one or more of the three options: phone number, email address, and mailing address. Instagram users will contact you via this information.
Check and change the information profile picture, category, bio, etc.) after developing your Instagram profile. If during this step you connected your Instagram profile to your Facebook business page, it has imported the features of your Facebook business page.
# 4. Analyze your Instagram statistics: you can use the following information for the technical profile of Instagram: visits to the website: how many times they have updated your profile.
Website clicks: how many clicks you get on the page in the Instagram profile overview.
Follower Demographics: age and the gender of your followers by percentage.
Location Demographics: see where most of your followers reside.
Impressions: how many unique accounts have seen your content.
Extra filters: statistics: app clicks, calls, reviews, e-mails, communication, subscriptions, routes, press, connections, profile visits, distance, records, text messages
Time Period: 7 days, 30 days, 3 months, 6 months, 1 year, 2 years.
Content-Type: videos, photos, travel, and objects.
Stories: print, selection, hit the next button, or the Back button, answers, scan problems.
Although it is possible to examine statistics from the first update, know that a minimum of 100 subscribers is needed to collect information from to build a target audience. For this feature, click on the toolbar on the top of your Professional Instagram profile to view your statistics.
# 5. Promote Instagram post has three goals for ads without having to go off the app: more profile views, more website traffic, and more engagement. Before starting, make sure you are the administrator of the Facebook profile connected with the Instagram account.
Click "Promote" and select the objective. Choose the correct target group, assignment and time. Just remember to keep in mind that your advertised posts follow Instagram marketing regulations.
# 6. Allow management of multiple accounts: This element is unnecessary to develop a company profile. However, it is valuable to switch from your Instagram profile to the professional Instagram accounts that you manage with no problems.
So don't forget to allow access to many accounts to prevent you from having to enter your password when you switch accounts. When you select your profile, you can find this feature to change accounts.
Steps To Generate Credit Repair Leads On Instagram
The frequency at which you post will have an effect on how many users view your posts. We recommend at least twice daily. Use the insights section of your Instagram business profile to determine the best times of day to post your content.
Test the types of content that work best for your users. Experiment with video, images, carousels, stories, and IGTV. As Instagram releases new features, you want to implement those new features into your content strategy. The running theory is that Instagram prioritizes content that utilizes its new features.
Use hashtags to expand the reach of your content. We recommend mixing up your hashtags based on the number of posts that utilize that hashtag. The more posts that use that hashtag, the more competitive it will be to rank the top 9 of the discover page for that hashtag. Therefore, mix up your hashtags evenly to incorporate low competition hashtags to competitive hashtags. The max hashtag count you can use is 30. Experiment with utilizing no hashtags to using all 30.
Now that you know the plan, what the heck do you post? There are a number of strategies to approach this with. In our experience, a diversified content strategy works best. That means how to video's, testimonials, interviews with realtors and lenders, graphics, pictures, screenshot results, and more. If you post only 1 type of content then you'll most not see much in regards to results.
Take a day and use a free tool such as Canva to create some graphics. Shoot new videos. Interview someone through Facetime and record your screen. Gather some results and jam-pack your day with content creation. If you're comfortable with editing your graphics and videos, then do so. If not, use a service like Fiverr to have them edited and ready for Instagram.
Finally, you'll want to use a social media scheduling tool to automate your postings. Let's be honest, you'll be too busy to remember to post. There are a plethora of options out there when it comes to picking a social media scheduler. Our favorite is Social Pilot.
Consult a Social Media Ad Service
Fans are the most important resources for Instagram's business profiles. If you're selling a unique product or service, there's a good chance that your followers will see it. It is always necessary to create a specific hashtag and to publish it consistently in the coming weeks.
You should also be prepared in advance to continue uploading your photos. If you want to learn more about how to use Instagram for your business, consult a create repair Facebook ad service provider.
They'll simplify the process by checking your page and helping you promote your services with great content and excellent use of hashtags.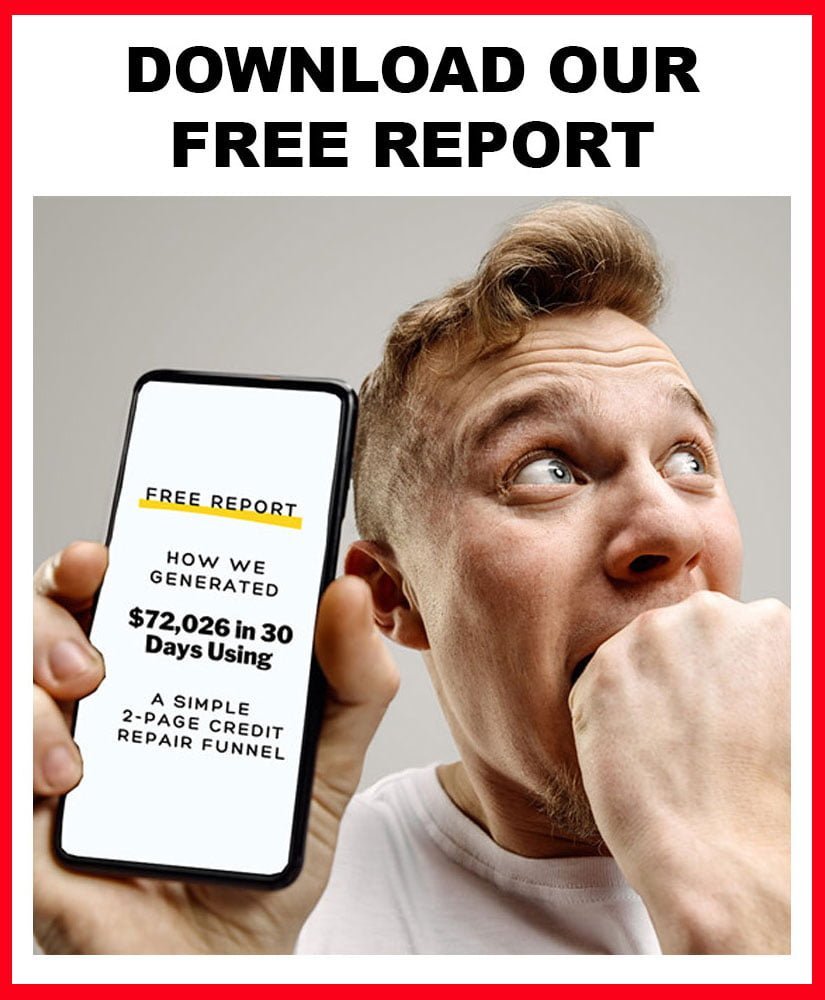 Tools To Help Grow Your Credit Repair Business
Learn How To Create Profitable Funnels in 30 Days with The 30-Day Challenge!
HighLevel CRM

is the be

st credit repair marketing software EVER.
Accelerate your credit repair business with our exclusive

Credit Repair Business Accelerator program

.
High-performing website hosting. One of the service providers we recommend is Siteground.

Disclaimer: In the name of full transparency, please be aware that this blog post contains affiliate links and any purchases made through such links will result in a small commission for me (at no extra cost for you).