What Is A Credit Repair Agent?
A credit repair agent is someone that reviews the client's credit report from the credit bureaus to determine where the negative impact on the account started. The credit agent then helps the client improve his or her credit score by removing all the negative aspects.
When a person has a negative report from the credit bureau, it becomes difficult for them to get a loan or even get used in some organizations since they term the person as a defaulter.
This need brings in the need for him to hire a specialist or a credit repair agent to help him out and stand better to secure a loan or a job. Alternatively, if, as a client, you are interested in becoming an agent, you can also become one if you have good personal financiers, and you are also interested in sharing your experience with others.


What should a credit repair agent be aware of?
As a credit repair agent, know the laws that govern the credit repair agency. It involves the organization's acts, the debt collectors' practice, Credit reporters act, and also the credit transaction act.
You should also know the government agencies and the bureau that protects the financial consumers. As a credit repair agent, know that you cannot charge your client before doing the actual job. By understanding the laws that govern credit repair agent, you are sure of your business success.
The following shows ways on how can become a credit repair agent.
There are three distinct ways in which you can become a credit repair agent. You need to understand that it is not a must-have a bachelor's degree in finance or business to start the business. With education, it is an added advantage since you will understand the market. The three methods of how you can become a credit repair agent are as below.
1. Through education and certification
Though there is no specific education required to become a credit agent, most agents in the industry have at least a degree in the different fields, more so finance, business, and accounts. Having this course, It will be of help to you as an agent to understand various credit repair concepts and how to deal with day-to-day client issues. Through education, you will learn how to represent and negotiate on behalf of your clients and also how to represent them through the proper writing of the required letter.
You can also advance your career in a credit repair agent by getting additional credentials, such as becoming a certified public accountant or even getting a related degree in accounting. This credential allows you to do more tasks related to credit repair and give your client high-quality services that will be delivered on time.
If you determine what you have to invest in your education and what you will earn out of it, you can see the need for additional credentials and apply for a program in any of the institutions.
After taking the course, you need to get certified by going through a certification program, and this will improve your reputation and education on issues related to the credit industry. Different companies offer licenses and certificates to those willing. If you wish, you can get one online, and when choosing, you need to check on one that is popular and have specialists.
If you are a student, you need to take it to your advantage if you are aspiring to become an agent and take various certificate courses so that you are updated on the credit repair industry even as you do your session. You need to look for online classes and know the clients you need and how to interact with them. By this, once you are done with school, you will fit in the industry very well since you will have the required experience.
2. Join an established Credit agency
In this way, as an individual willing to become an agent, you need to join those firms that are established and have been in the market for years. You need to review the applicable laws in the department that you have joined. This involves what you can promise your client and what you cannot. If you come across a credit repair agency is not following the law, you need not to gen and look for a legit one to avoid being found into legal trouble.
Most legitimate credit repair company agencies are registered and licensed by the government. In every country, the government has a list of the legit agencies in your area. You need to search online and on the government's website to check on the credit industry that you can work with and apply for a vacancy. Alternatively, you can call their numbers and show them you need to become one of them.
Before you conclude, you need to do thorough background research of the credit repair industry and find out if they have had any complaints from clients. With this, you can be able to know what kind of agency are they and how they impact their client's needs. If the clients are always complaining, it is a clear picture that you are running into trouble, and you need to look for a better agency.
Finally, on joining a credit agency, you can consider buying a franchise. With this, you will become your own boss as you will have joined as a paid employee and building your own reputation for selling the agency services. The status will eventually be helpful to you since, after some time of operation, you can start your own business. Having a reputation also inspires you and improves your ability to talk to the clients and even gain more ways of dealing with credit reports.
3. Start a credit repair business
If you are not conversant with the other two methods, you can now take this last day of becoming a credit repair agent. To start your credit repair agency, you need first to consult a specialist who has been in the same business for years.
An already established credit repair specialist has a clear description of what the client will look for and how to handle them. Also, the specialist will tell you of the applicable laws and rules that will apply to your business. You need to research for the specialist you pick to ensure that he understands the market well and will guide you appropriately.
Starting your own business also entails identifying your niche since there is a lot of agencies in the market. You need to identify the potential clients that you will deal with and understand their financial strategy to help them well. More so, you need to rely on your experience that led you into needing to repair your credit. Having expertise enables you to sympathize with your clients and understand the issues they face.
The next step of building your own credit repair business is to build a business plan. With a clear business plan, your business will be well organized and know what you require operating. You should use your business plan to set up goals for your business that you need to achieve. You should also set a mechanism of how to make the goals set.
Through the business plan, you will do market research and determine how much you will charge for the service that you will be offering. You should start with little changes to avoid losing your clients until your business is well established. You should also pay attention to the amount you need to get going through the start-up cost for credit repair business is not high.
For setting up your own credit repair business like other businesses, you need to check for the applicable laws and regulations. In some countries, they require you to apply for various licenses before you start any business.
It is up to you to do the research and know the permits needed in your location. By this, you can check your countries website to have definite details. Finally, you need to check the tax requirement for your current so you can accurately report your earning to the government.
Duties and responsibilities of a credit repair agent.
Credit repair agents have various duties in solving the credit issues of their clients. The following shows the responsibilities of the credit repair agents.
– To assist the client in preparing a detailed and informative letter to the credit bureaus.
– Ensuring the clients are aware of their rights and laws that are used against them.
– According to their clients with the best knowledge to be aware of the countries credit repair laws and the debt collectors.
– Recommending several options to the clients on how their information will be handled with care.
– Negotiating for removal and also settling or waiting out the credit reporting time.
– Making sure that the client's information and privacy are well secured and that no third party should get access to it.
– Provide their clients with a contract form before performing any task on behalf of them as required by the law.
– Understand several government agencies that are involved in the consumer's rights.
– To avoid giving their client assurance of the outcome, i.e., they will remove the negative information from the credit report.
– Educate the client on how the credit scores are determined.
How does credit repair agent work?
As a Credit repair agent, you will begin by requesting a copy of the client's credit report from the credit bureaus. You will then review the credit reports to check for the long-lasting sign that shows that the client did not pay back the loan as agreed with the financiers. You will then set up a clear plan for disputing errors and also negotiating with the creditors to remove the adverse reporting.
The plan for disputing errors will include;
Requesting for validation of information.
Write letters to request for the dispute of the negative remarks on the reports.
Cease and desist letters to the debt collectors.
As an agent, you can recommend the client to open a new account to add positive information to the reports. Though, this may not be the best option as it will lead your customers to borrow more money of which will become a burden to them.
How long does a credit repair agent take?
As a credit repair agency, you need to take at least 60 days after you have received the dispute to investigate and verify. Mostly, the credit bureau will first reach unto the industry that provided the negative report and requests them to investigate the information. They will then require the credit bureaus to send the results of the investigation to you within five days after they have completed the study.
Importance of credit repair agency.
After understanding the ways of becoming a credit repair agent, you need to learn the importance of this business and its impact on society.
Improve the credit scores of clients by removing the negative aspect of the credit score.
Understanding the law better of society and they should govern how financially.
It helps the agent to learn how to operate their finances and understand the method of getting a clean credit record.
Work with the credit bureaus on behalf of many customers to resolve various issues and enable the client to get loans or mortgages.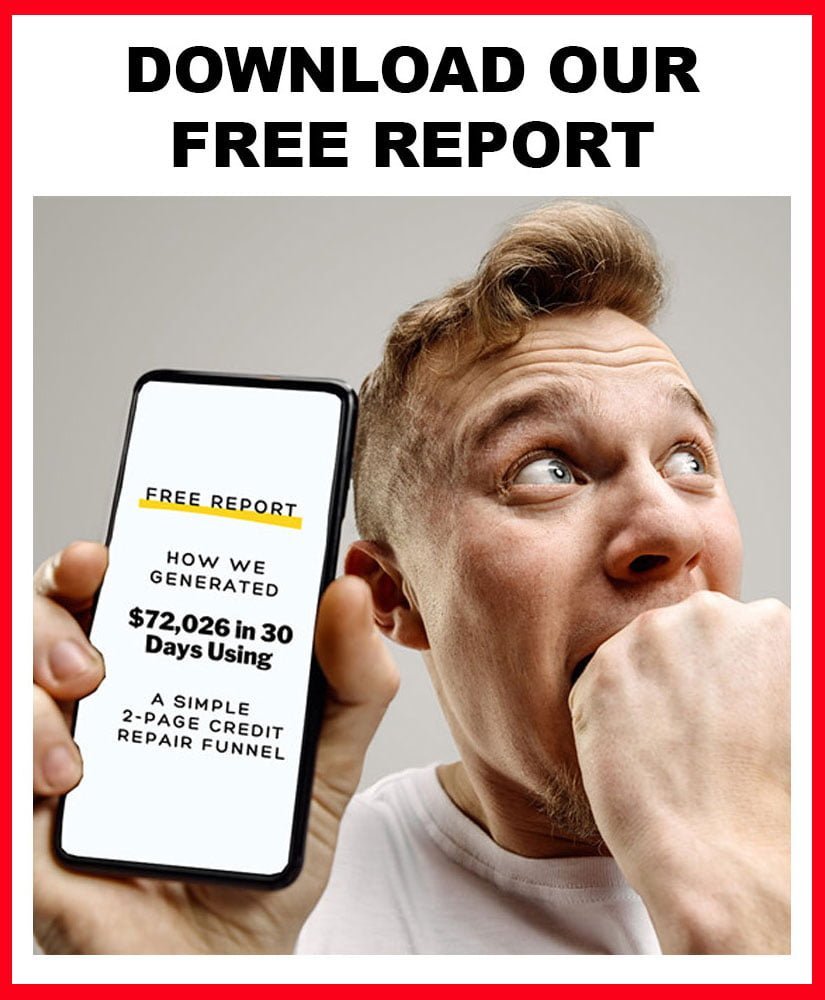 Conclusion
If you wish to become a credit repair agent, you need to understand that your clients are the priority and should not disclose their information. You also need to research the best way to get into the market and offer your services. Your main aim is to help fix all financial problems for your client to enable them to have more opportunities.
Disclaimer: In the name of full transparency, please be aware that this blog post contains affiliate links and any purchases made through such links will result in a small commission for us (at no extra cost for you).